This kind of lunch box is - plant fiber environmentally friendly lunch box! In response to the popularity of the takeaway industry, plastic lunch boxes have been widely used, and environmentally friendly lunch boxes were born. In the previous article, Xiaolong explained to everyone that the environmentally friendly lunch boxes currently circulating on the market are mainly plant fibers; although it is not yet popular in China, it is very popular on foreign flights and railway meals. So the question is, why is plant fiber, a material that is not oil-resistant and not waterproof, the first choice for environmentally friendly lunch boxes?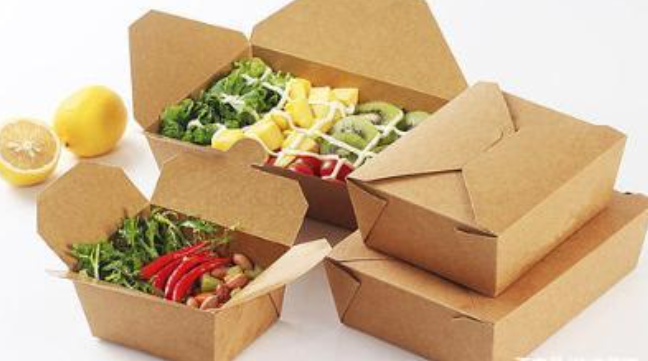 There may be many people who have doubts, isn't it better to use paper? Indeed, we are familiar with paper, but "replacing plastic with paper" is naturally the most preferred solution. It is the best in terms of recycling, recyclability, and degradability.
But first of all, the production of paper requires a lot of forest resources, and the soil erosion caused by a large number of felling trees is obviously not in line with my country's national conditions; Water pollution, and high production costs, combined with the above, paper tableware is not the best choice.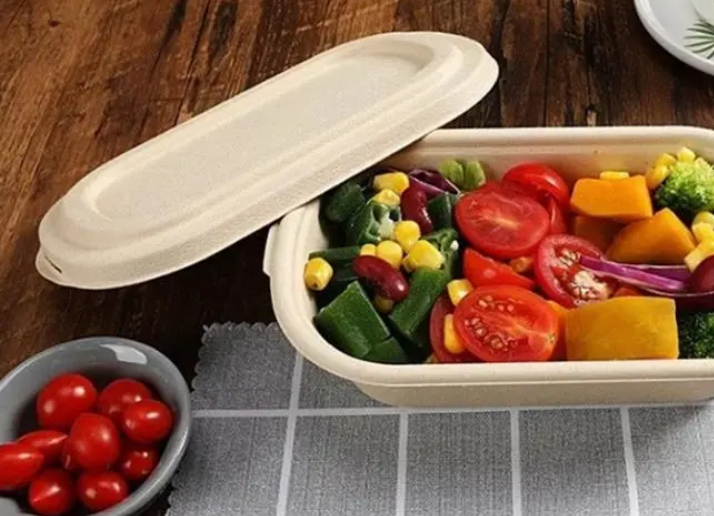 The second is degradable plastic. The so-called degradable plastic is the addition of additives in the production process of plastic, such as photosensitizers, starch, etc. After the plastic products made by this method are discarded, they can be decomposed after being exposed to nature for three months. But it is only broken down into fragments from the complete shape, which visually seems to improve the environment. In fact, these fragments can not continue to degrade, but only change from large pieces to small pieces of plastic, which is meaningless.
The last is plant fiber, which is fiber powder obtained by crushing straw, bagasse, etc. In the whole process, the slag is first made into a pulp board, then crushed and mixed with water to form a thick pulp, and finally formed by hot pressing.
Bagasse and straw are both crop wastes, one comes from sugar mills and the other comes from farmland. The rich source of raw materials is the main reason for their popularity at present, but they do have problems such as oil leakage and non-waterproofing. An environmentally friendly lunch box film has been developed, which is adsorbed on it by vacuum, and has the same functionality as a plastic lunch box, which can perfectly solve this problem.