Bagasse pulp is a sustainable resource because it is sourced with very little impact on the environment. It can be easily replenished because the residue can be obtained after every harvest. The main drawback of Styrofoam is that it never degrades. Plastic is durable but can take up to 400 years to degrade.
Twenty million trees are cut down every single year just to manufacture paper cups. Most of those cups are coated in polyethylene, a derivative of fossil fuels. What's worse, one single paper cup takes longer than 20 years to break down in a landfill.
Additionally, around 40% of the wood that we harvest is used for commercial and industrial applications. This overuse of wood leads to biodiversity loss, deforestation, water pollution and contributes to greenhouse gas emissions.
By providing an alternative to tree-based paper products, sugarcane fiber presents immense potential.
With the continuous implementation of the plastic ban, Green Olive will provide environmentally sustainable packaging solutions, such as bagasse food contianer, bagasse plates, trays and biodegradable bagasse cup lids.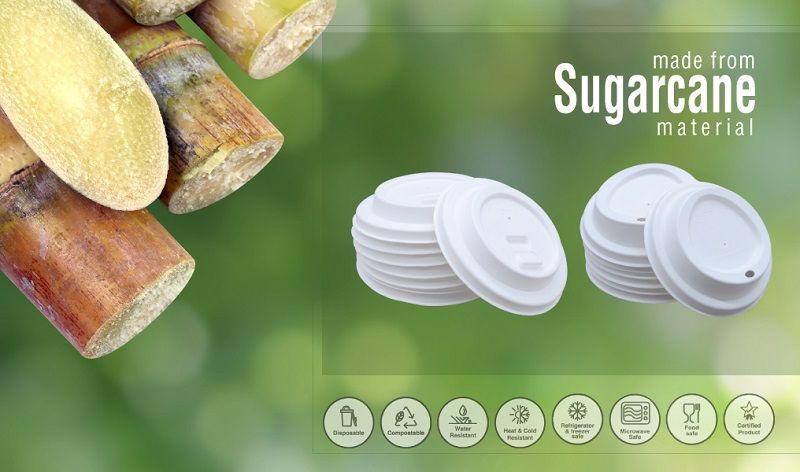 Green Olive's lids are made from sugarcane bagasse material and therefore have the great advantage that they are 100% compostable. Bagasse has a good insulating effect and the patented design ensures that the lid really clicks properly on the cup! That is why our bagasse lids are the best solution to properly close your delicious coffee!
Not just packaging, Everyone has the responsibility to do their part to protect the environment and make the earth we live in better. Please live green, love green and be green.