Biodegradable flatware is based on paper, covered with paraffin wax, polyethylene coating, etc., used for food packaging or containers for hot and cold beverages and hot and cold food. Paper tableware can be divided into cardboard paper tableware and pulp mold according to the processing raw materials. Plastic paper tableware, coated paper tableware.
Examples of common biodegradable flatware
Biodegradable flatware is widely used. Many countries have always attached great importance to the quality and safety of this type of product, and included this type of product in the product catalog for production licenses. The quality and safety of disposable paper tableware generally pay attention to three aspects: physical safety, hygienic safety, and microbiological safety, which are summarized as follows: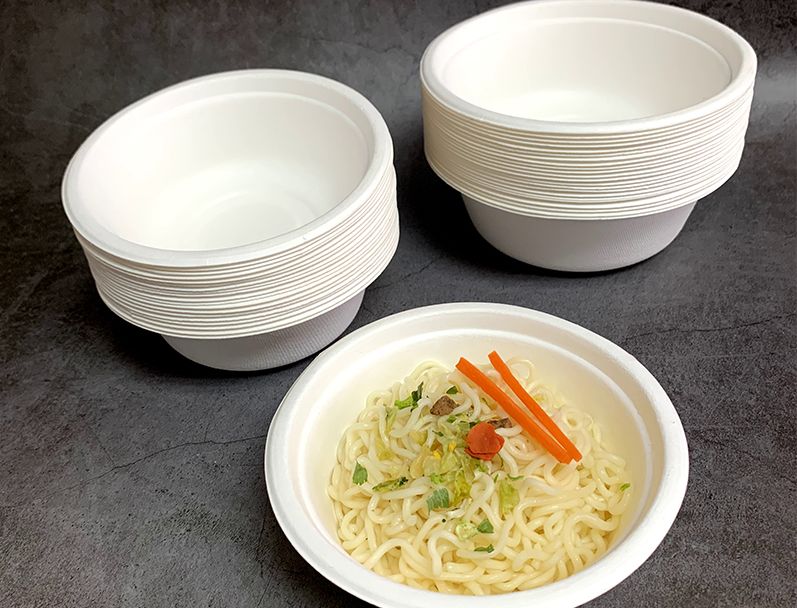 The production of biodegradable flatware generally involves die-cutting the paper first, then bending and joining, and finally thermoforming. Since the paper material itself has good permeability, the raw materials and process requirements for making tableware are particularly strict. Improper control will cause the tableware to collapse or the food to leak from the joints. In order to test the physical safety of paper bowls, national standards have designed indicators such as leakage and pressure resistance to assess the performance of paper tableware.
The specific test method for leak resistance of biodegradable flatware is to add (90±5)℃ hot water or oil-water mixture to disposable paper tableware to simulate actual food. The height of adding liquid should be about 6mm below the edge of the tableware, and then put the tableware on a dry glass plate or flat plate, and let it stand for 30 minutes to observe whether there is any leakage of water or oil mark on the glass surface. No leakage or leakage is considered qualified.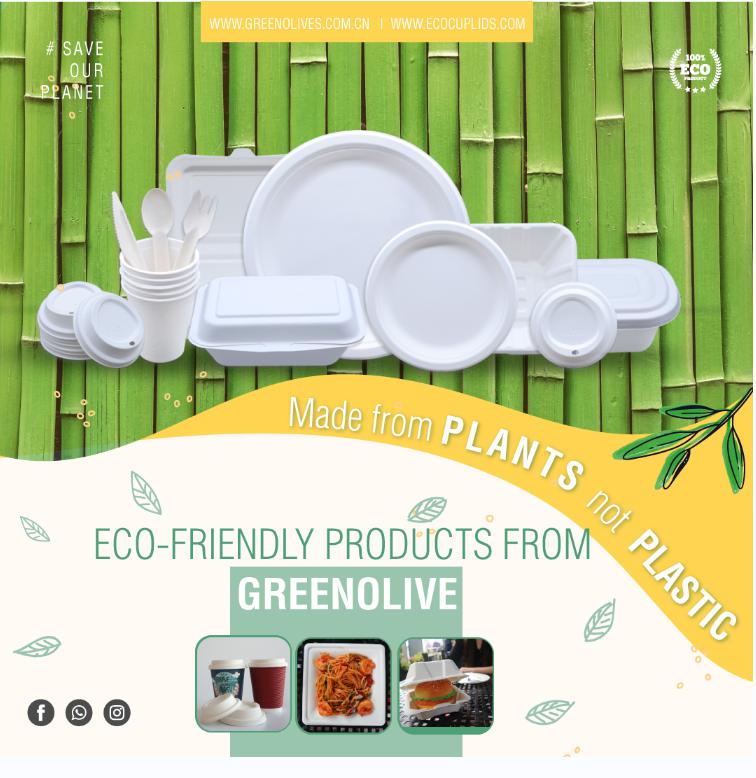 The biodegradable flatware must have a certain degree of hardness when it contains food, so that it will not deform and collapse during use. In order to test the ability of the paper lunch box to withstand external forces, the standard has designed an index of compressive strength, and the force value of the final crushed product is tested by continuously increasing the pressure above and below the sample. This kind of test can well reflect the mechanical properties of the product.
We are committed to continuous improvement of packaging solutions with sugarcane tableware as the main focus, by providing the most innovative and sustainable packaging solutions to change and improve the environment and protect human health. If you have questions about biodegradable flatware or need to purchase, please contact us, we can customize more sizes of biodegradable flatware