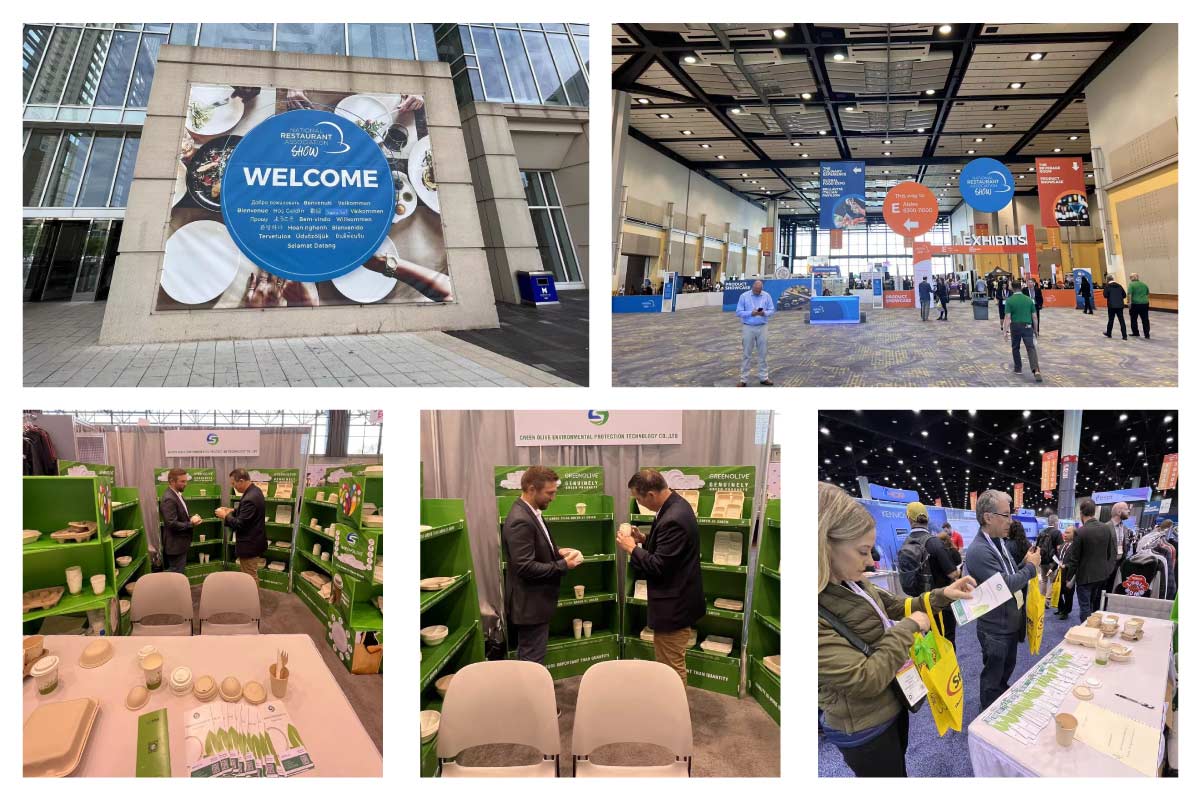 The food-service industry was reunited for the first time since May of 2019 at the National Restaurant Association Restaurant, Hotel-Motel Show, the largest industry event focused on food-service. After 3 years National Restaurant Association Show 2022 brings the food-service community back together with Renewed Energy, Innovation and Collaboration. People said, "NRA SHOW is the Super Bowl of food-service." Four-day Show at McCormick Convention Center, Chicago welcomed over 51,000 registered food-service professionals and international attendances from May 21 to May 24, 2022 .
As one of the professional food containers and tableware manufacturers in China, Green Olive achieved great success in NRA SHOW. People all over the world came to visit our booth one after another, and diverse companies showed big interest in our products. We are so glad to see that more and more people realize the importance of living green. As the expert in the environmental technology industry, we are passionate about making the world a safer and more progressive place, because we are specializing in the design, manufacture, and distribution of Compostable and Biodegradable Packaging Products, such as cup lids, plates, bowls, trays and other food containers, which are actually made from natural bagasse and bamboo.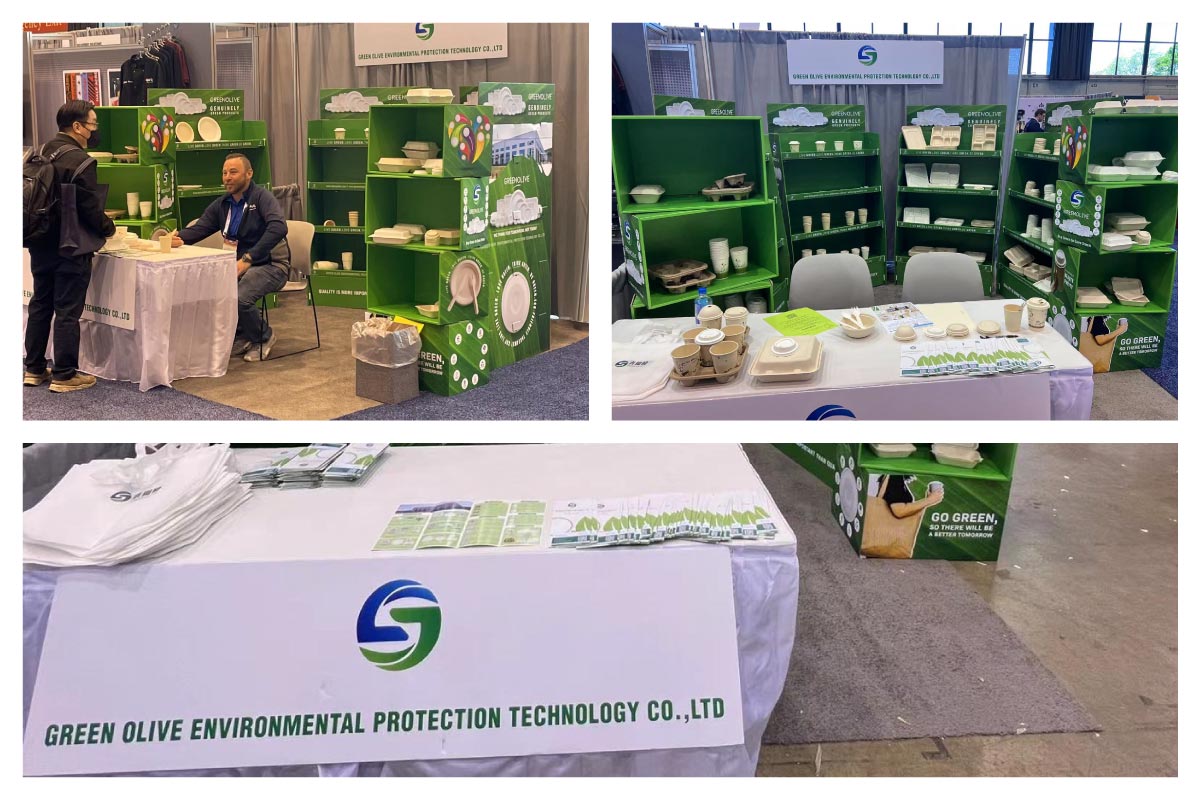 In the meanwhile, Green Olive has implemented a very rigid quality control system which makes sure products hygiene and safety. We have done a full set of certifications in terms of the materials and products including RECYCLABLE Certification, SEDEX, FSSC, BRC, ISO:9001, ISO:14001, BSCI, BPI, EN13432, EN 13430, ABA Certifications, FSC, FDA and LFGB, etc.
We take our authority and our knowledge of product packaging very seriously; it is something that we believe is the backbone of any business. With that in mind, we are committed to building the company to be the most respected integrated famous group, which is going to set up the 2nd, 3rd and 4th production bases and put into production from July of 2022 and 2025 as planned. The total expected output will achieve 105,000 tons per year with an expected total revenue of US$2100 million after the 4 production bases put into operation.
We are always here to welcome people of insight to cooperate with us. If you're the one, please have no hesitation in contacting with us. Our best products and service are waiting for you!