At present, plastic pollution has become the focus of global environmental pollution after climate change.
Fortunately, under the current trend of reducing plastics in the "double carbon" era, all walks of life, while maintaining economic benefits, pay more and more attention to their own social responsibilities, and have put forward new environmental protection thinking and attitudes. Two aspects: one is to use safe, recyclable, and degradable environmentally friendly materials to replace disposable products to reduce the generation of plastic waste; the other is to use environmentally friendly materials made of recycled waste to increase the possibility of reuse.
As a result, a new trend of sustainable green consumption has gradually formed between enterprises and consumers.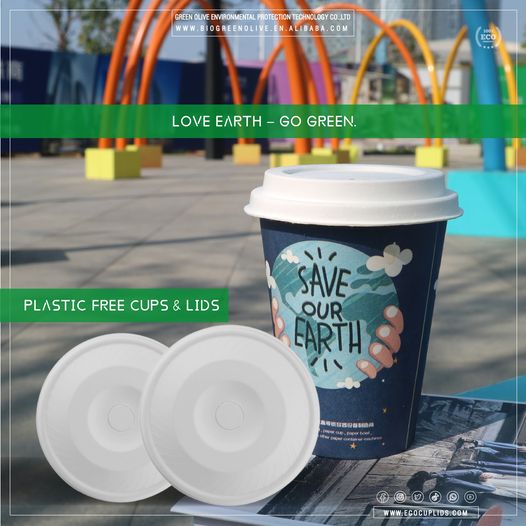 Protecting the planet starts with every bagasse coffee cup lid.
Coffee cup lids - As a necessity for packaging coffee, many coffee shops are still using plastic coffee cup lids, which has become an important presence in the market and consumers that cannot be ignored, and also makes everyone feel the trend of "plasticization". Prohibited". Must do.
As a leading brand in the coffee industry, Starbucks consumes hundreds of millions of disposable coffee cup lids every year. "The bagasse material is a new type of biodegradable material, which is derived from renewable plant resources; it can be biodegraded after use, and finally converted into carbon dioxide and water, which is a recognized environmental protection material.
On Earth Day 2021, Starbucks began offering "bagasse coffee cup lids" in 850 stores in Shanghai - eco-friendly lids made from bagasse and bamboo fibers that degrade more than 90% in 4 months.

We are China's largest manufacturer of biodegradable bagasse cup lids and have launched the "bagasse coffee cup lid" made of bamboo fiber combined with bagasse material, which is expected to reduce the use of millions of plastic lids every year. and actively practice "Beautiful Environment, starting with the use of bagasse coffee cup lids.