The shortcomings of disposable plastic coffee cup lids that are difficult to degrade and not environmentally friendly have been criticized for a long time. Environmentally friendly materials that can replace plastic to make disposable coffee cup lids are also constantly being explored. At present, disposable environmental protection bagasse coffee cup lids are the first choice to replace disposable plastic cup lids.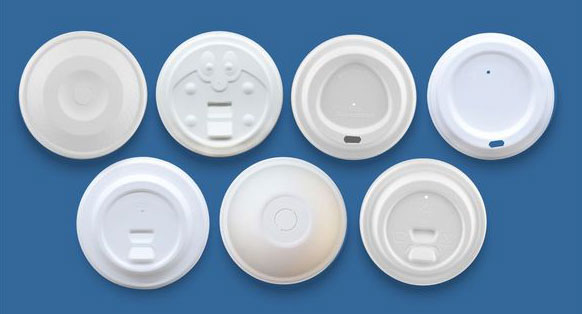 bagasse coffee cup lids

Use non-toxic, harmless, clean, and pollution-free disposable bagasse coffee cup lids that comply with food-grade hygiene and safety standards and environmental regulations. No standard raw materials are added, which is not only safer and healthier to use, but also degradable and more environmentally friendly.
Sugarcane pulp is made of sugarcane bagasse as raw material, through hydraulic pulping, high-temperature disinfection, and other processes to make pulp with a certain concentration. This sugarcane pulp is a naturally degradable and compostable plant fiber material.
bagasse coffee cup lids use sugar-pressed bagasse as raw material, rather than traditional petroleum-derived plastic or foam. It is currently recognized globally as 100% environmentally friendly tableware and 100% degradable tableware.
Our bagasse cup lids are not only so eco-friendly, but they are also very safe. Ultraviolet high-temperature autoclave sterilization, vacuum operation workshop, mechanical and manual inspection, and other links ensure the safety standards and quality of products. bagasse coffee cup lids can be used in the microwave, oven, and refrigerator. It is resistant to 100°C hot water and 120°C hot oil. Safe to use, non-toxic and harmless.
Bagasse coffee cup lids can be completely degraded into carbon dioxide and water within 30-90 days, and are compostable and degradable.
Green Olive Environmental Technology (Dongguan) Co. ltd, has many years of export experience in the field of ecological tableware. We aim to provide environmentally friendly solutions for our planet while providing helpful guidance for your green business. Our product range includes disposable bagasse coffee cup lids, cups, soup bowls, takeaway lunch flip lids, bagasse pâté and drinking cups, biodegradable tableware and straws, etc. Any interest please feel free to contact us at [email protected] and we will quote you.