After a lapse of 12 years, with the introduction of new editions of the "plastic restriction order" in many countries, many provinces and cities in China have also issued local editions, which are known as "the strictest in history". It is related to the development of many traditional plastic products enterprises. As a practitioner in the industry, I am very concerned about this.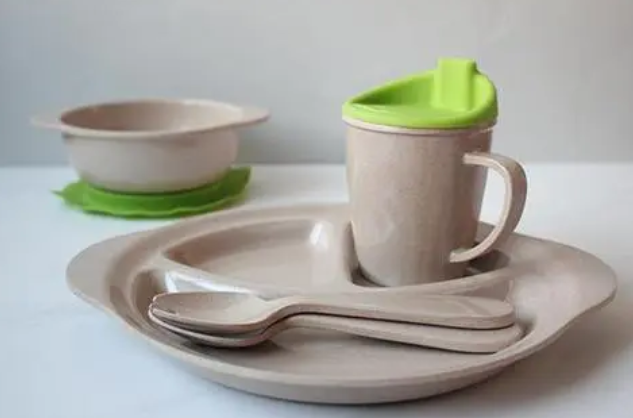 There are many companies that develop, produce and sell disposable plastic environmentally friendly tableware. The introduction of the new policy is a period of survival of the fittest in the industry and a period of development opportunities for enterprises.
In the impression of many people, plastic is a traditional industry. But in fact, many plastics companies are on the road of technological innovation. Through innovation, we have achieved many results, such as a patent for the invention of a new material, dedicated to the production of biodegradable plates and spoons. This invention patent can adapt to the temperature of -20 ℃ to 120 ℃, and there is no smell in the refrigerator or microwave heating, which meets the requirements of food packaging. It is precisely because of the invention patent of this new material that the quality of the lunch box is ensured.
Currently, biodegradable plates and spoons are mainly sold to the international market. Due to the late promotion and popularization of environmentally friendly lunch boxes in China, the market demand is small, and exports are the main market, and gradually enter the international mainstream consumer market.
At present, with the further promotion and use of biodegradable plates and spoons in China, some famous chain catering brands have customized biodegradable plates and spoons. Although the current volume is small and the market share is not large, we are very confident in the future development.
However, the standardization of some market segments in China's domestic market is still immature, and there are still a large number of non-standard lunch box products, which is related to the low price of low-end plastic products. The price of disposable lunch boxes on Taobao can be as low as 2 cents a piece, but the cost of biodegradable plates and spoons is much more than that, so we are also actively cultivating the market, waiting for the arrival of the market explosion. The new version of the "Plastic Restriction Order" has obviously accelerated the arrival of this outbreak.