Who Have Disposable Cup Holders For Paper Cup?
We have biodegradable disposable cup holders,we are Factory in China.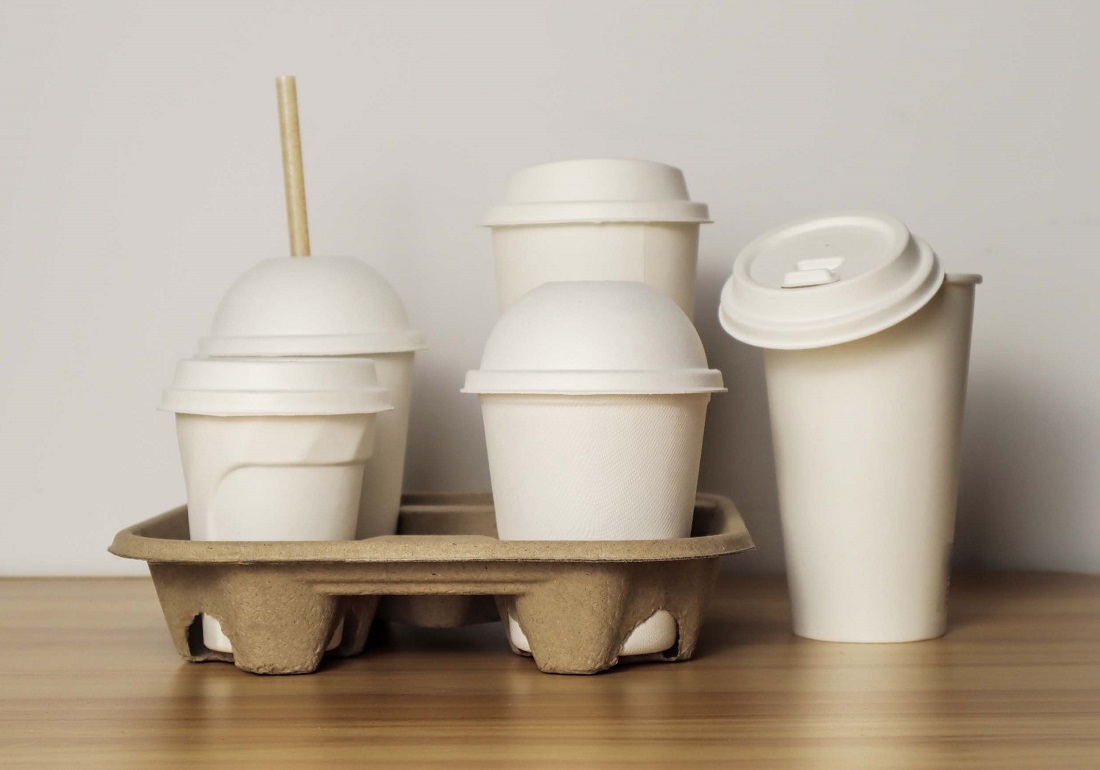 Cup holders are common in our daily life which can clamp tightly to prevent the cup from tilting and avoid leakage problems during transportation. There are mainly two kinds of disposable cup holders in the market: plastic cup holders and biodegradable paper cup holders. The average service time of a plastic cup holder is only 25 minutes, but it takes at least 470 years to degrade! While a biodegradable paper cup holders can be degraded in a few weeks.

Our durable disposable biodegradable paper cup holder made from 100% post-consumer recycled paper pulp is designed to hold a variety size of cups. Each carrier provides a safe way to carry everything you need to your seat in one easy trip. Load them up with drinks for everyone.
As reported, over the past decade, 10,000 tons of moulded pulp biodegradable disposable products have been produced annually to replace plastics. Longyan Green Olive Environmental Protection Technology Co., Ltd adhere to the environmental strategy of green operation, green partnership, green technology, and have been committed to technological innovation to continuously reduce energy consumption.


If you have any questions about custom biodegradable disposable cup holders or need to buy them, you can contact us at any time.We still need more colleagues in the field of environmental protection to use the molded pulp biodegradable disposable products so that we can leave a more beautiful planet for our future generations.