Non-degradable single-use plastics generally use polyethylene and polyvinyl chloride as raw materials. For consumers, they only need a few minutes of use, while for the natural environment, it may take hundreds of years to remove them. Degradation will eventually cause great pollution to soil, rivers and air.

Faced with this severe pollution situation, changing straws has become the focus and problem of the tea industry. At present, big brands have launched new materials such as clear dome lids, paper straws and polylactic acid (PLA) for direct drinking cups.

However, direct drinking clear dome lids can directly drink pure tea, coffee, cola, milk tea and other beverages without added ingredients. Today, this phenomenon has been upgraded in the tea beverage market, which is loved and respected by consumers.



There is no doubt that the emergence and implementation of paper cup lids has become a hot spot of social concern. The principle is that cellulose, the constituent of paper products, can be degraded by microorganisms and will not remain on the earth for hundreds of years like plastic products.

Although the use of clear dome lids avoids white pollution to a certain extent, in addition to biodegradation, the gloss, transparency, feel and heat resistance are all better.

The use of paper cup lids instead of plastic straws is not only in line with the concept of green environmental protection, but also in the sense of use that is no different from ordinary plastic straws, which will not affect consumers' drinking habits at all.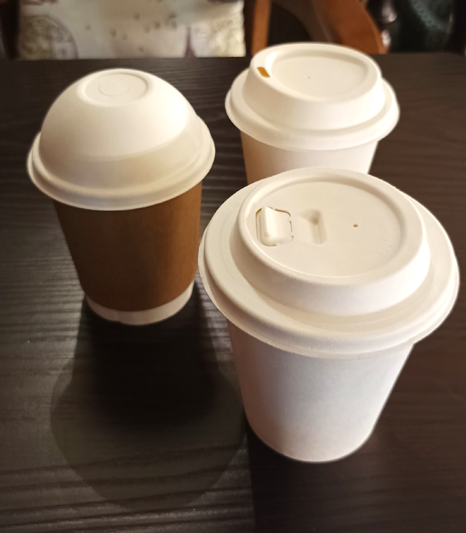 Our team is committed to continuous improvement of packaging solutions with a primary focus on sugarcane cutlery to help us achieve our mission of keeping packaging sustainable, safe and ethical.

We are committed to changing and improving the environment and protecting human health by providing the most innovative and sustainable packaging solutions.

If you have any questions about custom clear dome lid or need to buy, you can contact us, we can customize more styles and sizes.