Due to the increasing awareness of environmental protection, the global promotion of degradable plastics has gradually begun as early as the early 20th century. France, Italy, Spain and other countries successively banned the use or sale of non-degradable tableware around 2011. Germany gives tax incentives for the use of degradable eco friendly disposable dishes. California, San Francisco and other places in the United States have also issued relevant laws to prohibit the production or sale of non-degradable tableware, and the federal government has given preferential policies for degradable eco friendly disposable dishes. Degradable eco friendly disposable dishes have received unprecedented attention worldwide.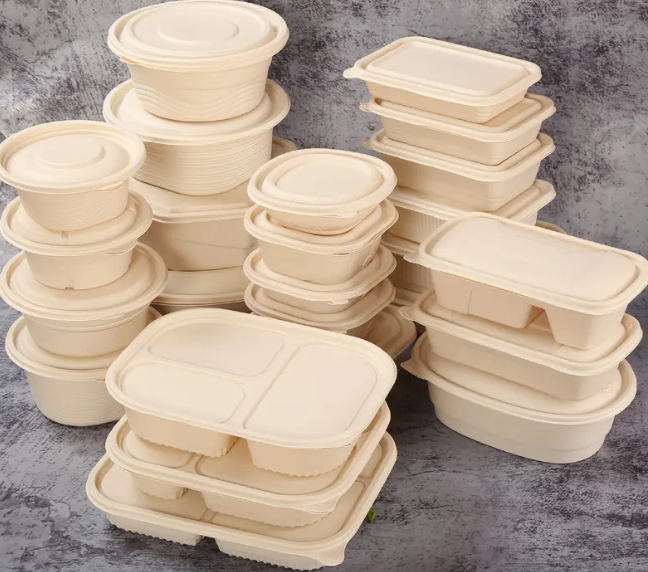 In the past 20 years, China has continuously deepened the management of traditional plastics and encouraged the use of degradable eco friendly disposable dishes. As early as 1999, my country has realized the harm of non-degradable tableware and issued the first policy on restricting non-degradable tableware, which stipulates that the production and use of disposable foam plastic tableware will be completely banned before the end of 2000. After that, my country gradually introduced one policy bill after another to restrict non-degradable tableware, and gradually developed from "plastic restriction" to "plastic ban", plastic ban will become the ultimate goal of long-term plastic governance. Therefore, it is foreseeable that the rising demand for degradable eco friendly disposable dishes will be a long-term process.
Local governments have actively responded to the government's call, and have successively issued policies to encourage the use of degradable eco friendly disposable dishes. Local governments responded positively to the ban on plastics and issued corresponding local policies to control non-degradable materials. Various governance policies cover industries that require plastic products, including catering, takeaway, wholesale and retail, express delivery, accommodation, agriculture, etc., and stipulate the completion process of plastic restriction according to the time node.

Bagasse is a new type of degradable material, which can be obtained by extracting starch from renewable plants, then producing lactic acid by biological fermentation, and finally by chemical synthesis. It has good degradability and can be completely degraded by microorganisms.

In the long run, the awareness of environmental protection in China has been enhanced, and the use of degradable eco friendly disposable dishes has been promoted; the demand for environmentally friendly materials abroad has increased, and the export volume of degradable materials has increased; the production process of degradable eco friendly disposable dishes in China is becoming more and more mature, and the cost is gradually increasing. down to the downstream acceptable range. With the maturity and cooperation of various conditions, degradable materials still have relatively broad development prospects. Technology cost is the biggest problem in the market competition of degradable materials. Compared with traditional plastic products, biodegradable materials consume less energy and emit less CO2.