This is the first time that the National Development and Reform Commission has described "degradable", and it is also the first time that "non-degradable" is defined in the form of a negative list. For example, our company actively produces biodegradable disposable crockery in the lunch box industry, such as corn starch biodegradable disposable crockery or PLA lunch box and so on.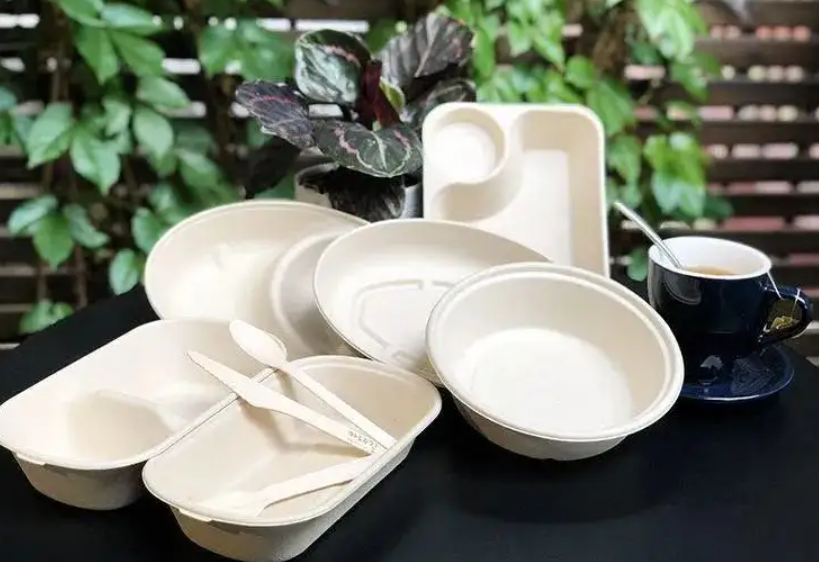 Local governments have actively responded to the government's call and have successively issued policies to encourage the use of biodegradable disposable crockery. Local governments responded positively to the ban on plastics and issued corresponding local policies to manage non-degradable materials. Various governance policies cover industries that require plastic products, including catering, takeaway, wholesale and retail, express delivery, accommodation, agriculture, etc., and stipulate the completion process of plastic restriction according to the time node.

Biodegradable disposable crockery refers to all degraded into carbon dioxide and water, mineralization without salt and other harmless substances to the environment under certain circumstances or in the natural environment.

From the perspective of raw materials, biodegradable disposable crockery can come from both petrochemical raw materials and biomass materials. In terms of degradation, degradable materials include biodegradation, photodegradation, and oxidative degradation. From the perspective of degradation effect, it can be divided into "full" degradation and "partial" degradation.

Traditional plastics plus starch equals starch-based materials, traditional plastics plus calcium carbonate equals stone paper, and traditional plastics plus degradants equals oxidative degradation, which cannot be fully degraded; in the marine pollution prevention and control proposal released by the European Union in October 2019, the Additive degradable materials, oxidatively degradable materials, and photodegradable materials that cannot be "fully" degraded have been banned from 2021. Therefore, it is necessary to choose degradable materials with "full" degradation, and the degradation products are harmless to the environment!