Disposable biodegradable tableware materials are considered as an effective way to solve the problem of single-use plastic waste pollution. It is estimated that by 2025, the annual demand for degradable materials in China will reach 3 million tons per year, but by then, the production capacity of degradable materials in China will exceed 5 million tons per year, of which the newly planned production capacity of PBAT alone will exceed 3 million tons. In the future, for the PBAT industry, who is the real competitiveness? The annual global plastic production is as high as 350 million tons, and China is close to 100 million tons. Globally, only 10% of single-use plastics are recycled each year, about 12% are incinerated, and more than 70% are discarded into soil, air and oceans. Like disposable biodegradable tableware or PLA lunch boxes placed under certain conditions, such as soil can degrade naturally within 3-6 months.
Most plastics produced today are single-use plastics, with about 40% used in packaging, while polyethylene (PE), polyethylene terephthalate (PET), polypropylene (PP) and polystyrene (PS) ) is the most used plastic in packaging, and these petroleum-derived plastics inevitably accumulate once they reach the environment, with negative environmental consequences. Since the use of biodegradable products, many netizens have been concerned about the recycling of biodegradable garbage bags or disposable biodegradable tableware. Can they be thrown directly into the wet trash can? Are biodegradable products also subject to garbage classification?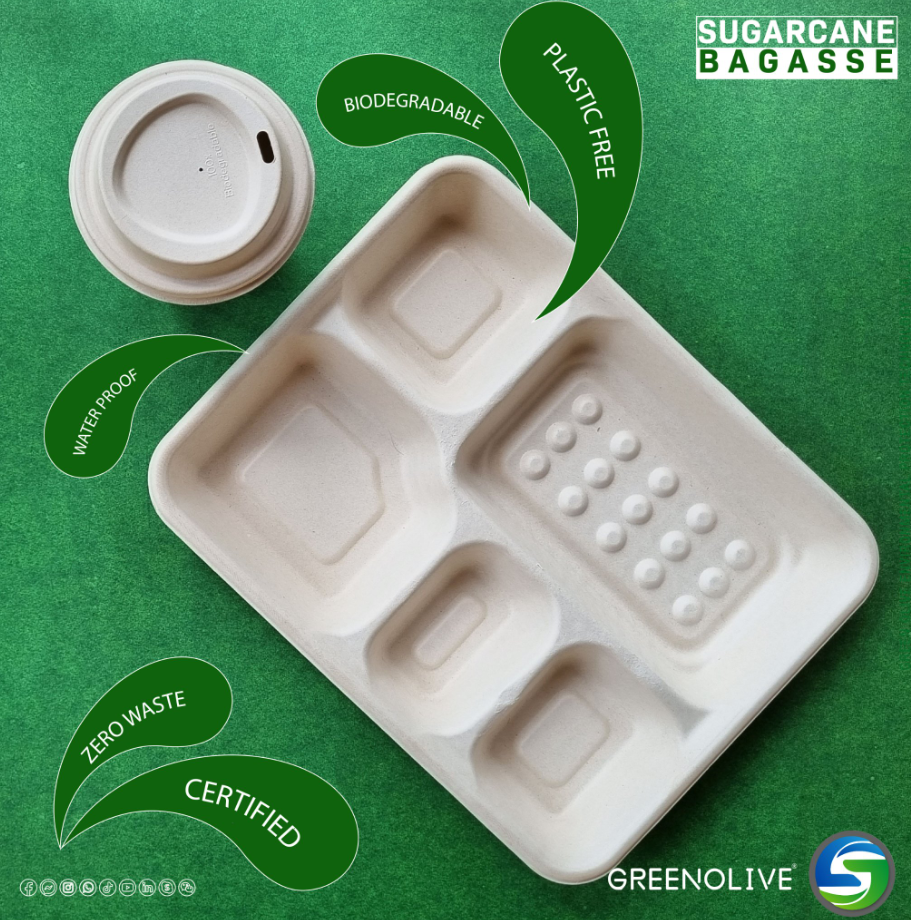 Ideally, fully biodegradable garbage bags should enter the end-of-line disposal process together with other wet garbage and become an organic medium that can moisten or improve the soil. However, after the actual connection with the terminal disposal link, the degradation time of the fully biodegradable garbage bag will actually be relatively longer than that of natural wet garbage. from
It takes a few days for wet waste to transform into organic media, and it takes about 15 to 20 days if it is slower. Compared with fully biodegradable waste bags, it takes a longer period, usually at least a month. Domestic fully biodegradable garbage bags are still in their infancy and have not been fully used;
The corresponding equipment for unpacking garbage bags has not been fully popularized. Therefore, the current processing methods are usually mixed with ordinary plastic bags.

Taking my country's current wet waste treatment process, the first step is to fish for plastic impurities. Therefore, even if the fully degradable garbage bag is discarded without breaking the bag, it will eventually be salvaged and processed separately. In order to save costs, some domestic merchants directly mixed the fish with the beads, instead of using biodegradable materials, they directly infiltrated starch-based materials into PE, and then printed the "degradable" logo, which became an environmentally friendly product. However, with the increasingly strict control of plastics in the country, the continuous innovation of wet waste treatment technology, and the continuous optimization of fully biodegradable materials, the recycling of disposable biodegradable tableware will be carried out in a more environmentally friendly way, realizing a green industrial chain from products to recycling.