Speaking of degradable disposable cups, we use the most for guests inside the house, for guests to drink water to make tea, milk tea, and coffee to drink outside.
While disposable containers provide us with convenience, they also encounter many major problems, the most serious of which are waste management and environmental pollution. Most disposable paper cups cannot be degraded and recycled. When using high-temperature liquids such as milk tea or coffee in disposable paper cups, harmful substances will be produced, which will have a bad impact on our human body.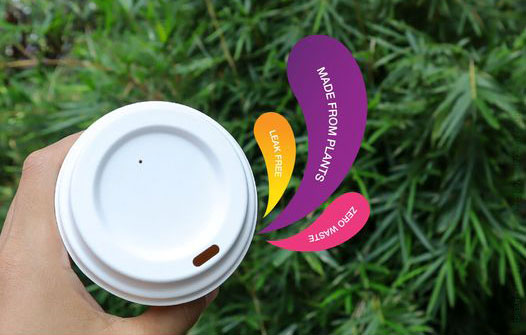 So is there any way to produce a degradable disposable cup that is both environmentally friendly and can hold high-temperature liquids?
Green Olive Environmental Technology (Dongguan) Co. ltd, an environmentally friendly company, uses bagasse as raw material to produce a biodegradable disposable paper cup to replace the traditional disposable paper cup.
Our degradable disposable cups are made from natural plant fiber pulps such as seeds, bagasse pulp, and bamboo pulp using advanced scientific formulas and cutting-edge automated production lines and technologies, and are completely environmentally friendly and biodegradable. Fully meet the strict food-grade requirements of FDA, LFGB, and other countries for food contact packaging materials.
What are the benefits of degradable disposable cups?
Pollution-free: Because it is refined from bagasse and other environmentally friendly materials, it does not contain substances that are harmful to the human body, and can be used for a long time with confidence. ​​
Zero pollution: The product is buried in the soil, and at a suitable temperature, it can be degraded to form carbon dioxide and water after 110 days, without causing pollution to the soil and air.
Saving resources: Bagasse is a renewable resource, inexhaustible and inexhaustible, while paper cups and plastic cups require a lot of wood and petrochemical products. Using bagasse as raw material can save a lot of oil and forest resources.
High quality: The product has a good dense weave, water resistance, oil resistance, anti-penetration, and good high-temperature and low-temperature resistance. It is suitable for refrigerator freezing, refrigeration, fresh-keeping food, microwave heating, etc.