In the past ten years, people have not paid much attention to the paper mold industry, but now with the improvement of environmental protection awareness and the establishment of dual-carbon goals, plastic reduction and plastic ban have become a very clear trend. The explosive growth of degradable lunch boxes as raw materials.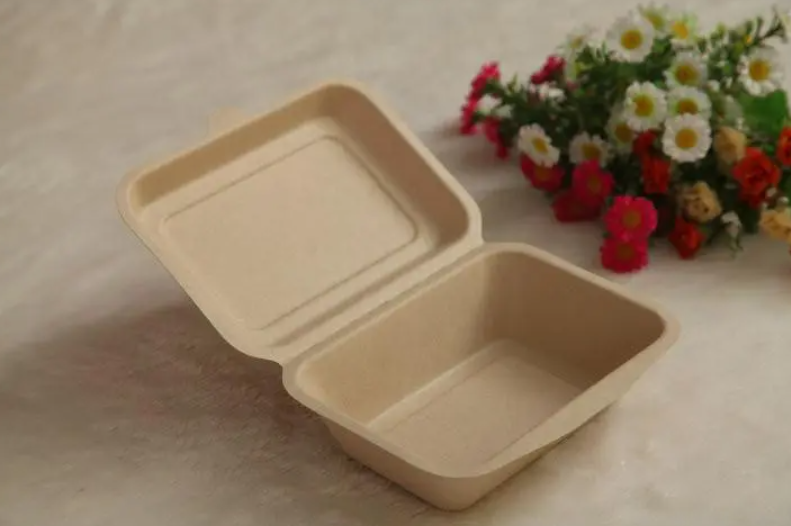 Bagasse, the by-product of sugarcane production, can be made into bagasse pulp by pulping, and then the bagasse pulp is used to make paper molds, so as to realize the full-link cycle development of sugarcane.
Sugarcane pulp tableware uses bagasse after sugar extraction as raw material, instead of traditional petroleum-derived plastics or foaming.
The whole production process is divided into nine steps: raw material - pulping - decompression and grinding - mixing - pulp supply - forming system - trimming - disinfection - finished product (packaged sales). The tableware produced by the pulp molding tableware equipment of HG round can be completely degraded into carbon dioxide and water within 30-90 days, and has compostable and degradable properties.
Imported oil repellent, ultrasonic papermaking, 350°C ultraviolet high temperature autoclaving, vacuum operation workshop, mechanical and manual testing and other links ensure the safety standard and quality of the product, which can be used in microwave ovens, ovens and refrigerators, and can resist 100 ℃ hot water and 120 ℃ hot oil, safe to use, non-toxic and harmless.
Customers are mainly from Europe, America, Japan, South Korea, Australia and other countries. The absolute proportion of exports is the normal state of current paper mold companies. On the one hand, the concept of foreign environmental protection was formed earlier, and paper molds are more likely to meet the needs of western food dishes, so foreign orders are in large demand. Affected by the relevant regulations on tax rebates, the export business of paper moulds has higher economic benefits.
With the adjustment of environmental protection policies, countries have also made it clear that they will reduce plastics, limit plastics or even ban plastics, and the domestic market may usher in the development of degradable materials.
In the tableware application market, the cost of paper moldings and plastic products is very similar. At present, according to different materials and production requirements, the price of plastic lunch boxes is in the range of 16,000~23,000 yuan/ton, and the price of paper mold lunch boxes is in the range of 17,000~24,000 yuan/ton. In addition to applications in the food field, paper molds also have great prospects in industrial packaging, including shock-proof packaging materials such as the inner support of mobile phone boxes and foam in home appliance packaging boxes.
In the future, with the further adjustment of domestic environmental protection policies, plastic products will be gradually replaced by degradable products, and the paper mold industry may usher in a new trend.