Help implement the "two-carbon" goal. According to the "Top 10 Global Consumer Trends 2022" report by Euromonitor International, a global market research company, with increasing concerns about climate issues, consumers are more inclined to choose green and low-carbon environmentally friendly products.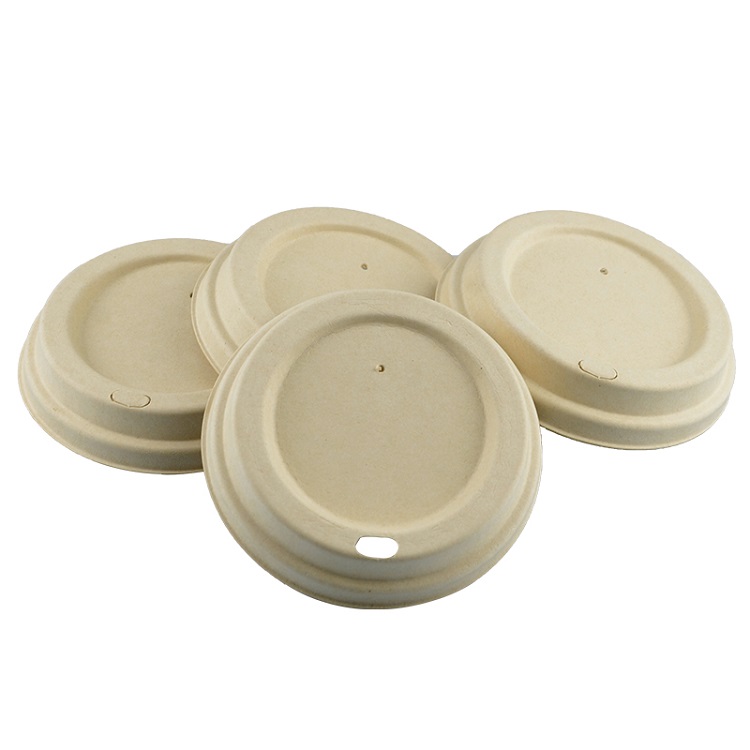 01 How to choose a disposable coffee cup lid manufacturer and a hot drink brand manufacturer?
Biodegradable coffee lids made from bagasse
As an expert in R&D and application of biodegradable materials, Green Olive Environmental Technology started with bagasse and developed a paper cup lid for hot coffee cups that are used in hot beverages. The paper cup lid for hot coffee cups made of bagasse is heat-resistant up to 100°C and has high strength, which can play a sealing role and ensure the safety and shelf life of the lid. Compost with other biodegradable single-use waste.
02 What are the problems with disposable plastic cup lids?
endanger the body
For many people, it is convenient and fashionable to drink a cup of hot coffee or milk tea in cold weather. Recently, however, there have been media reports that the lids of these hot beverage cups are made of polystyrene. The stability of polystyrene products is not very good. During use, it may decompose under high temperature and other conditions to produce a small amount of styrene monomer; and styrene monomer may cause the decline of human immunity and increase the risk of cancer.
polluted environment

In addition to harming the body, plastic tableware is also very polluting to the environment, especially disposable tableware, which is discarded after use and cannot be industrially degraded at all. Small plastic cup lids may take hundreds of years to degrade completely, and the pollution to the environment is immeasurable. This plastic tableware produces "white pollution" after being discarded, and is known as an invisible killer that endangers the earth, so don't try to use them. And the world is restricting and banning plastics, which shows how harmful it is!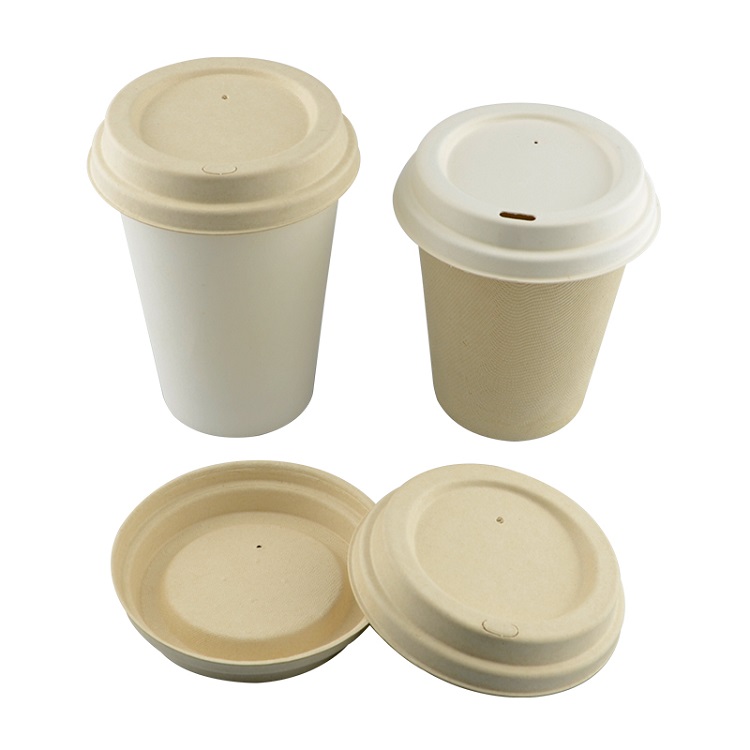 03 What are the advantages of our biodegradable coffee lids?
Our biodegradable coffee lids are made of natural plant fiber pulp such as seeds, bagasse pulp, and bamboo pulp using advanced scientific formulas and cutting-edge automated production lines and technologies, and are completely environmentally friendly and biodegradable. Fully meet the strict food-grade requirements of FDA, LFGB, and other countries for food contact packaging materials.
We are the largest manufacturer of bagasse biodegradable bagasse cup lids in China, with strong R&D advantages, more than 10 senior engineers with rich experience in the field of molded pulp packaging, and obtained a number of Chinese patents. Considering the global plastic limit, it is a new eco-friendly eco-product full of potential, and we will continue to develop new innovative eco-covers with the best user experience at an affordable price.