In today's rapid economic development, people's fast-paced lifestyle and high-quality living standards have made disposable consumption an important part of people's living habits at this stage. Disposable plastic packaging bags, disposable plastic straws and disposable plastic While tableware and so on bring us convenience, it also creates environmental problems that cannot be ignored. More and more people give up their daily kitchen life and start to solve the problem of three meals a day in the form of take-out ordering. The outbreak of the new crown pneumonia epidemic has made take-out ordering a dining option for more consumers. The same tens of millions of disposable tableware and packaging are behind the tens of millions of takeaway orders every day. The disposable foam lunch boxes we packed in those years would not be completely degraded for 100 years or more in landfills. , even now the state requires catering companies to use degradable eco friendly crockery, and if they are used too much, they will pile up into mountains of garbage, which is also a huge cleaning burden for garbage disposal.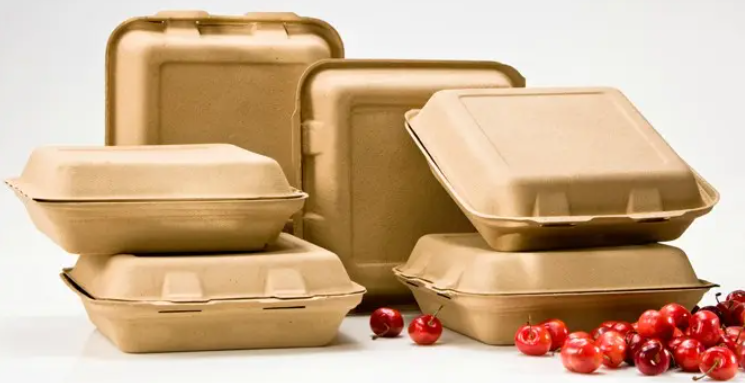 Taking care of the earth and building a clean and beautiful world is inseparable from everyone's efforts. People take food as their heaven, and dining table civilization is an important window to display the image of urban civilization. Green consumption and frugal meals reflect the fine traditional virtues of the Chinese nation's diligence and thrift. In order to practice the concept of green environmental protection, cultivate a healthy lifestyle, reduce waste of resources, and reduce environmental pollution, Weinan Market Supervision and Administration Bureau issued an initiative to the general public to protect the environment, starting from me, starting from rejecting single-use plastic tableware!
Try to reduce the number of take-out orders. If necessary, try to choose simple dishes when ordering take-out, and reduce the use of disposable lunch boxes and tableware necessary for take-out delivery. Advocate the use of self-provided cutlery. When placing an order for takeaway, try to check "no cutlery" to reduce the use of disposable chopsticks.
When dining out, consume rationally, order food on demand, and practice the CD-ROM action. Use the sterilized public chopsticks and spoons provided by the restaurant, do not use non-degradable disposable plastic tableware, disposable plastic straws, try not to use disposable chopsticks, you can bring your own durable stainless steel or ceramic tableware, which is clean, hygienic and environmentally friendly. To frugal dining, civilized dining.
Catering service providers must strictly implement the disinfection system for tableware, provide consumers with sterilized tableware, take the initiative to provide public chopsticks and spoons, do not provide non-degradable plastic packaging bags, disposable plastic straws and disposable plastic tableware, and do a good job in publicity and persuasion work. Online food ordering platform online merchants should moderately package take-out food when catering, reduce the use of disposable lunch boxes, and encourage the use of degradable and recyclable eco friendly crockery.