Disposable paper cutlery, which belongs to pulp molding in technology, mainly uses wheat straw, sugarcane pulp as raw materials, and is made by mixing pulp, sugarcane pulp, grouting, wheat straw pulp, wood pulp, etc. according to product requirements.

The design and shape of paper cutlery products are different, the requirements for pulp types are also different, and the mixing ratio of various types of pulp types is also different. The generally used raw material is the made pulp board. First, the various plant fiber pulp boards are soaked in a hydraulic pulper according to different proportions, soaked for about 5 minutes, and then the hydraulic pulper is started for disintegration.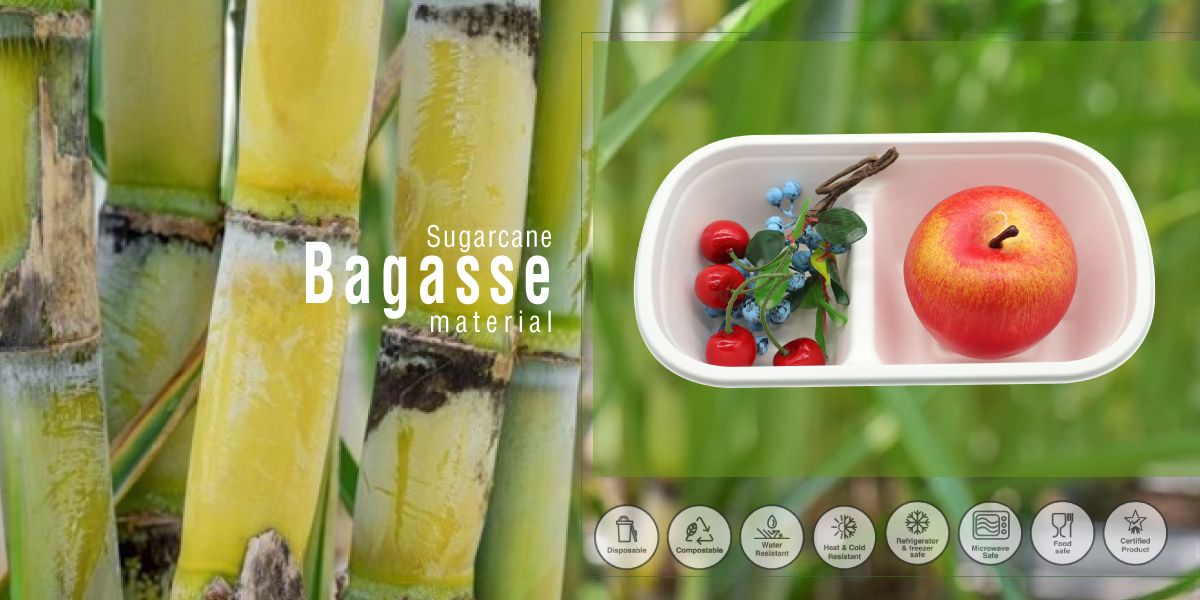 The disintegrated slurry is diluted in the slurry mixing tank. During the dilution process, oil and water repellent agents are added. The slurry mixing tank stirrer stirs the slurry evenly, and then the diluted slurry is pumped into the slurry supply tank with a slurry pump , Continue to stir, so that the beating process is completed.

The slurry in the slurry supply tank is transported to the molding machine of the paper cutlery molded product by a slurry pump through the slurry supply pipeline, and the water in the slurry is removed by vacuum filtration on the molding machine, so that the fibers in the slurry are absorbed by the molding machine. On the silk screen, the disposable paper pulp tableware wet embryo is formed, and the wet embryo and the silk screen are manually transferred to the hot-press setting machine.

The paper cutlery uses a hot press mold to quickly squeeze the moisture out of the wet embryo under the temperature and pressure of the pressurized cylinder, and dry the wet embryo to form a semi-finished degradable lunch box. The semi-finished product of the disposable lunch box after shaping (shaping) is transferred to the edge trimming position, and the excess edge material of the pulp lunch box is removed by the trimming machine with a cutter.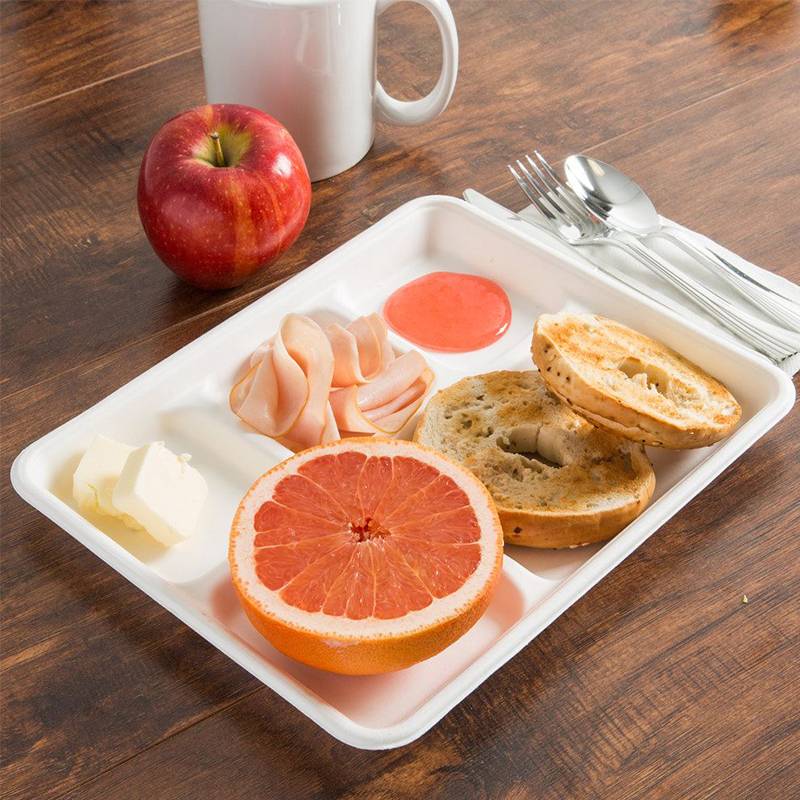 After trimming, the disposable lunch box is transferred to the inspection process. The inspector conducts the inspection according to the customer's standards, picks out the products that do not meet the customer's requirements, and transfers the products that meet the requirements to the sterilization packaging process. The ultraviolet sterilizer is used for disinfection and disinfection. The products are packaged in a closed aseptic packaging room and placed in inventory. In this way, the pulp lunch box under the pulp molding process is produced.

We are committed to changing and improving the environment and protecting human health by providing the most innovative and sustainable packaging solutions. If you have questions about paper cutlery or need to buy, please contact us, we can customize more sizes of paper cutlery