Corrugated paper cup is a high-grade disposable paper container used for daily drinking. It is in the shape of a mouth cup, and the outer layer is a neatly arranged corrugated paper cup wall. It has a very strong heat insulation effect and is a further step on the basis of disposable paper cups. Improved new paper cup. Corrugated paper cups are usually composed of coated paper cup paper and corrugated paper.
The coated paper commonly used in corrugated cups is divided into double coated paper and single coated paper. The thickness of the usually used coated paper is 218 grams to 300 grams. The thickness of corrugated paper required for corrugated cups ranges from 280 grams to 340 grams.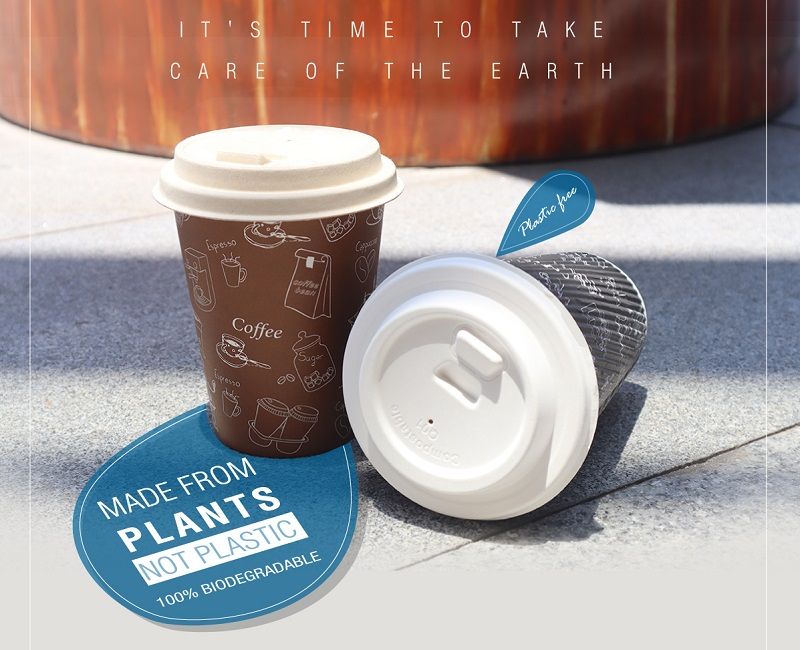 Double-layer hot drink cups such as corrugated paper cups, coffee cup cover is an ideal packaging container for hot drinks such as coffee and milk tea. The product uses degradable food-grade high-quality paper cup special paper, pe environmentally friendly food film, to ensure that the cup body is waterproof and oil-proof, non-leakage, heat-resistant, and easy to recycle.
The coffee cup cover product specifications are 8 oz lids, 12 oz lids, 16 oz lids and 20 oz lids, and can be matched with 8 oz lids, 12 oz lids, 16oz lids, and 20 oz cup lids. The corrugated cup mouth and the coffee cup cover fit closely. Not easy to seep water.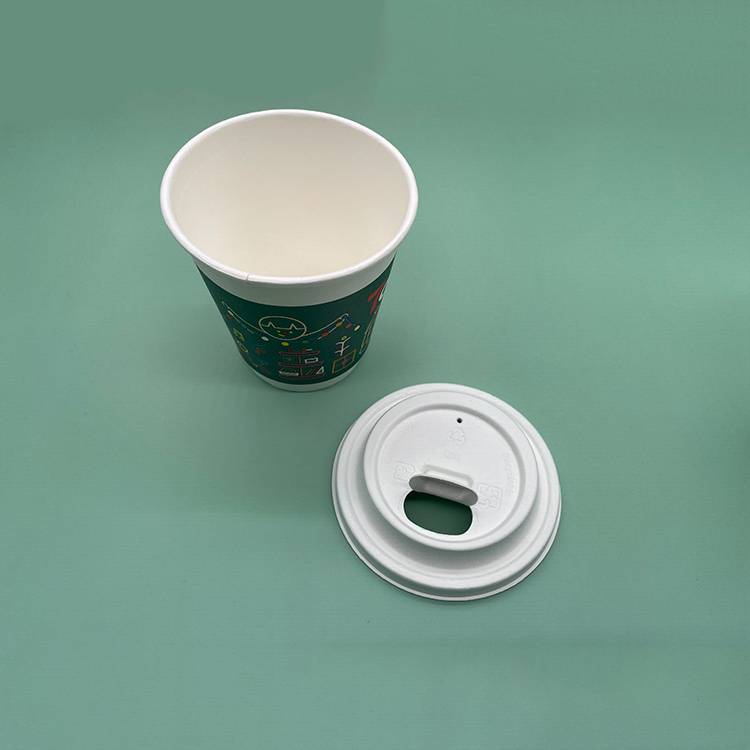 According to the needs of coffee cup cover product packaging, corrugated cardboard can be processed into single-sided corrugated cardboard, three-layer corrugated cardboard, five-layer, seven-layer, eleven-layer corrugated cardboard, etc. Corrugated paper is pressed into a corrugated shape during the production process. In the future, corrugated cardboard will provide cardboard elasticity, flat compressive strength, and affect vertical compression strength and other properties.
Coffee cup cover, the paper surface should be flat, the thickness should be the same, and there should be no paper defects such as wrinkles, cracks and holes, otherwise it will affect the quality of the coffee cup cover.
We are committed to continuous improvement of packaging solutions with sugarcane tableware as the main focus, and provide the most innovative and sustainable packaging solutions to change and improve the environment and protect human health. If you have questions about coffee cup cover or need to purchase, please contact us, we can customize more sizes of coffee cup cover