In recent years, convenient and hygienic disposable paper cup lids have entered people's lives and become an indispensable item in the use of disposable cups. Data shows that the consumption of disposable paper cup lids in a certain city has reached more than 100 million, and its huge market development potential is worthy of attention.


Medical experts said that when consumers choose disposable paper cup lids, it is best to choose products with the QS mark produced by regular manufacturers. However, an online data survey shows that more than 70% of people have never checked the QS logo when purchasing disposable paper cup lids, and they are more concerned about whether the disposable paper cup lid is biodegradable, brand grade and price level.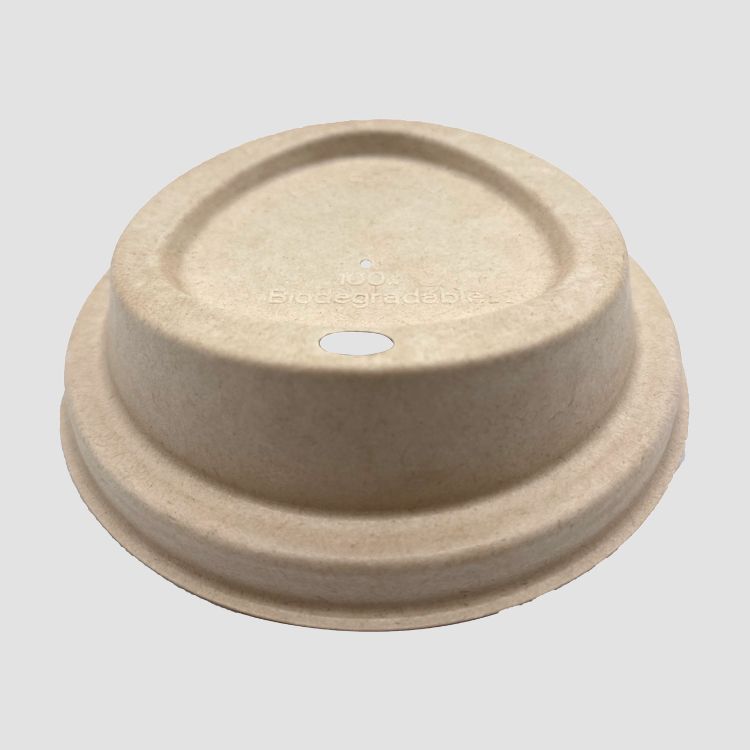 Green Olive manufactures biodegradable disposable cup lids made from sugarcane pulp. Has obtained BSCI/ISO9001/ISO14001/PFAS/FDA/LFGB and other certificates.
Bagasse products are 100% biodegradable and compostable. They are natural fiber products that biodegrade within 90 days. When bagasse products degrade, they provide natural ingredients to the environment because they are made from natural, organic, and renewable materials. Bagasse products are the perfect replacement for petroleum-based Styrofoam and plastic products that take thousands of years to degrade. Bagasse also has good thermal insulation, and the patented design ensures that the disposable paper cup lid really snaps onto the cup correctly.