As a standard configuration of high-end paper cups, paper cup lids have been widely used in many fast drinking water services such as friend gatherings, conference receptions, office self-service drinking water, catering services, sports, and entertainment activities. However, there are many fake paper cup lids on the market, so pay special attention when buying paper cup lids! Today, green olives give you some tips and tricks to tell you the quality of a product by the senses.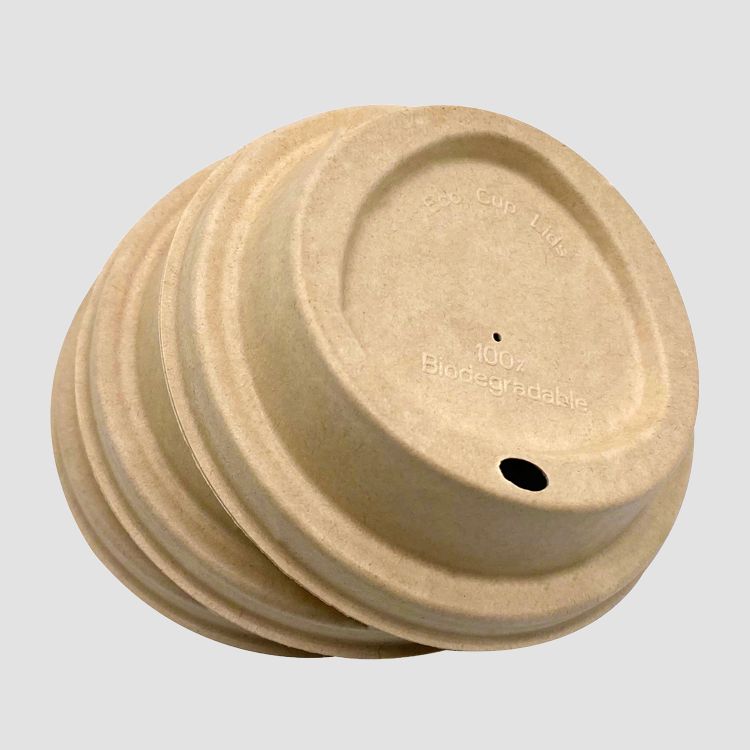 Check the marked production date
Disposable paper cup lids are sterilized products and have a shelf life (mostly two years). However, many products actually sold are not marked with the production date, and some are marked ugly. Consumers must check whether the product is clearly marked with the production date when purchasing.
See if the packaging is tight
During the inspection, it was found that the packaging seals of many paper cups are just simple tapes, which are easy for consumers to open, so it is difficult to ensure the hygienic condition of such paper cup lids.
look at the appearance
Don't think that the whiter the color, the more hygienic it is. Some paper cup lid manufacturers add fluorescent whitening agents to the base paper in order to make the lids look whiter. Once these substances enter the human body, they will be harmful to health.
by hand
Choose thick, stiff lids for paper cups. Paper cup lids with poor lid stiffness are soft and hard to pinch. After pouring water or beverages, the lid will deform and bulge, which affects the use. When choosing a paper cup cover, you can gently squeeze down the middle of the cup cover with your hand, and you can roughly know the rigidity of the cup cover.
Judging by use
Disposable paper cup lids for daily use are divided into two categories: cold drink lids and hot drink lids. The different coating materials, it is divided into three types: wax coating, thin film coating, and thin film coating. There is usually a layer of food wax on the surface of the cold cup. From 0°C to 5°C, this wax is very stable and safe, but as long as the water temperature exceeds 62°C, the wax will melt, which is not suitable for making tea with boiling water; and the surface of the hot drink cup is sticky. It is a special film, which not only has good heat resistance but also is non-toxic and harmless under the immersion of high-temperature beverages. The staff of the Health Supervision Office reminded the public to pay attention to the distinction when purchasing, so as to make an appropriate choice according to the purpose.
Is it environmentally friendly?
Considering that the global plastic restriction is also for environmental protection, many people choose degradable paper cup lids when purchasing. Green olive food-grade bagasse paper cup lids make you feel more comfortable and full of joy. These disposable paper lids are designed with unique drinking holes, which are very convenient to keep beverages at the perfect temperature and prevent coffee or beverage from spilling. The durable construction of these lids is moisture and leakproof to avoid spills and messes. For eco-friendly cleaning, these lids are biodegradable and compostable.

About Green Olive: We are the largest bagasse paper cup lid manufacturer in China, with strong R&D advantages, more than 10 senior engineers with rich experience in the pulp molding packaging field, and obtained a number of Chinese patents. Considering the global plastic limit, it is a new type of eco-friendly eco-product full of potential, and we will continue to develop new innovative eco-cup lids with the best user experience at an affordable price.