Plastic is an important organic synthetic polymer material with a wide range of applications. However, the "white pollution" caused by waste plastics is becoming more and more serious. Due to the inability of natural degradability of plastics, it has become the number one enemy of mankind, and it has also led to the tragedy of many animal deaths. Various indigestible plastics were found in the intestines of several dead seabird samples.
White pollution is a unique environmental pollution. A large number of discarded plastic products can be seen everywhere in various public places. They come from industry and are manufactured by humans. When they are ultimately attributed to nature, they are not easily absorbed by nature, thus affecting The ecological environment of nature.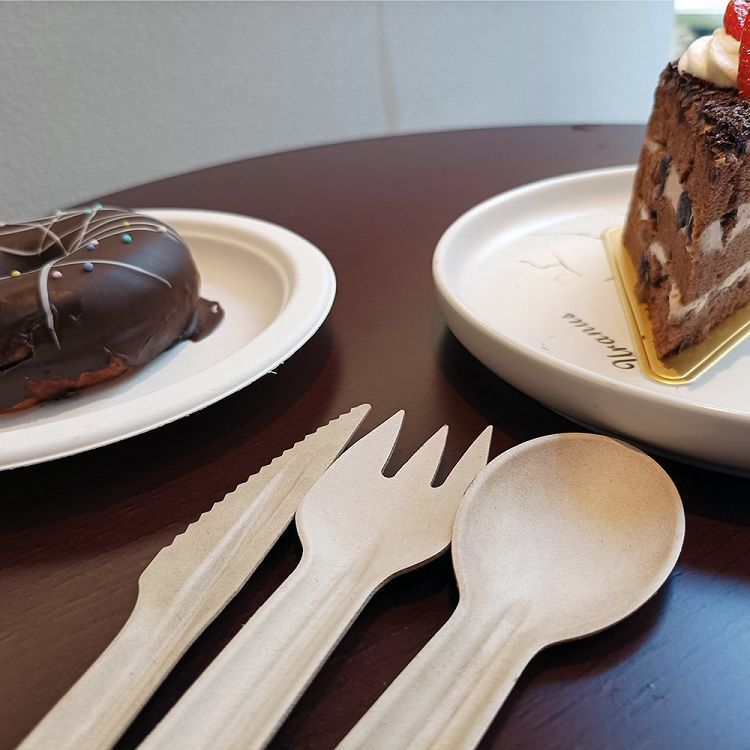 Eco cutlery set factory starts from the perspective of resource conservation. Since the main source of plastic products is the exhausted petroleum resources, they should be recycled as much as possible. However, because the production cost of recycling at this stage is much higher than the direct production cost, under the current market economy conditions It's hard to do.
Facing the increasingly serious problem of white pollution, people hope to find a plastic substitute that can replace the performance of existing plastics without causing white pollution. The eco cutlery set made of sugarcane came into being. This kind of eco cutlery features a disposable pulp eco cutlery set that uses 100% sugarcane fiber, natural sugarcane fiber raw materials, and has the function of water and oil resistance. It is resistant to 100°C hot water and 100°C hot oil without deformation. Both microwave and refrigerator can be used safely, and there is no deformation after freezing and thawing.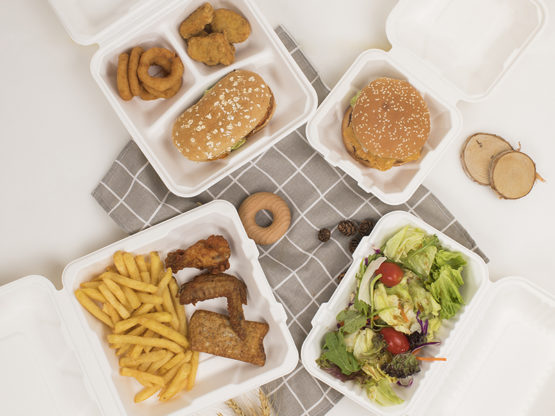 Eco cutlery is 100% biodegradable and compostable. It is biodegradable within 3 months and is harmless to the natural environment. Eco cutlery has a variety of items to choose from, including plates, bowls, lock boxes, trays, containers, cups, lids, etc.
Green Olive Environmental Technology (Dongguan) Co., Ltd. is a comprehensive high-tech environmental protection enterprise with plant fiber production technology as the core and integrating R&D, design, production and sales. Our goal is to become a leading eco cutlery packaging solution provider in China.