Compared with traditional disposable cup lids, biodegradable cup lids sound very environmentally friendly. Although they all need to obtain raw materials from nature, after using biodegradable cup lids, there is basically no environmental pollution. In addition, using biodegradable cup lids, and the following benefits.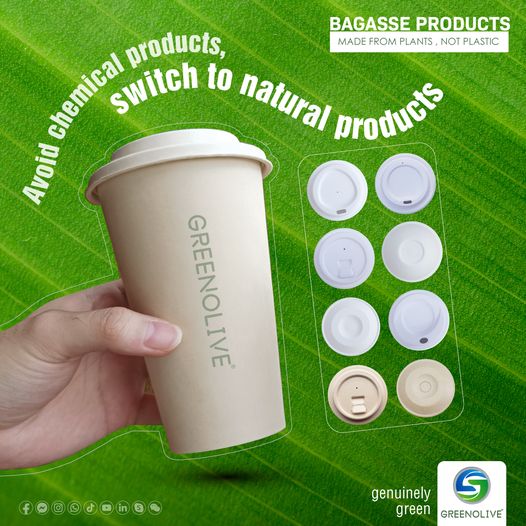 The main advantages of using biodegradable cup lids are as follows:
1. It does not contain relevant harmful chemical substances. This aspect is aimed at human health. Most of the disposable cup lids on the market now add water repellent and oil repellent to the relevant production materials, although this cost can give Merchants bring a lot of dividends, they cause hidden dangers of fluorine to human life and health, and the use of related film technology in biodegradable cup lids will not cause physiological damage to them.
2. The function is better than other lids. Talking about the experience of use, the related lids are also better than ordinary lids. The heat resistance of biodegradable cup lids is also better than that of ordinary plastic cup lids, so it provides more operating space for beverages that require high temperatures.
3. Environmental protection materials do not pollute the environment, biodegradable cup lids are made of natural plant fiber pulp such as seeds, bagasse pulp, and bamboo pulp using advanced scientific formulas and cutting-edge automated production lines and technologies, which are completely environmentally friendly and biodegradable. Fully meet the strict food-grade requirements of the FDA, LFGB, and other countries for food contact packaging materials.
Using biodegradable cup lids, on the one hand, will not contain some harmful chemicals, and on the other hand, the function is better than other plastic cup lids, and there is no problem of polluting the environment, so it is very beneficial to environmental protection and can be completely biodegraded under natural conditions. , reducing the pollution of the environment