In recent years, we often hear or see items and topics with biodegradable words such as "biodegradable tableware" and "biodegradable cup lids". The use of materials is becoming more and more extensive, and gradually involves all aspects of life. Do you know of any biodegradable materials that can replace plastic?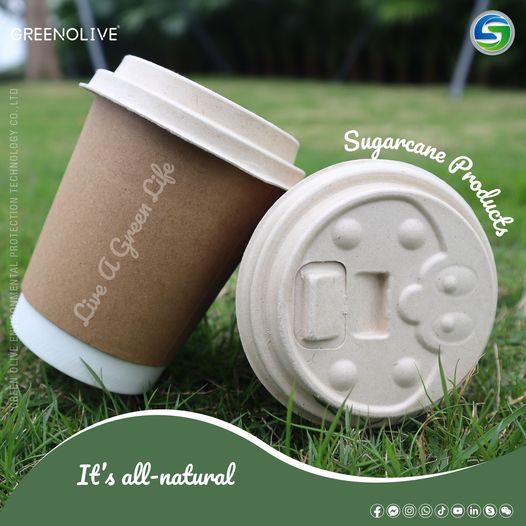 1. Definition of biodegradable cup lids
A biodegradable cup lids material is a material that degrades both thermodynamically and kinetically over a period of time. The external factors of degradation can be divided into photodegradable materials, biodegradable materials, etc. In the popular sense, it refers to materials that can be degraded by sunlight, biodegradation, and natural degradation in the natural environment without causing harm to the environment, and the substances produced by degradation will also be absorbed by the environment.



2. Materials for biodegradable cup lids
The raw material for sugarcane pulp products comes from one of the largest food industry wastes: bagasse, also known as sugarcane pulp. The properties of bagasse fibers can be naturally entangled together to form a tight mesh structure to make biodegradable containers. The new green paper cups with lids are not only as strong as plastic to hold liquids but also cleaner than those with lids made of biodegradable, recyclable materials that may not be fully de-inked, placed in soil for 30~45 Dropped after days, and completely lost shape after 60 days.

Under the implementation of the "plastic limit" and "plastic reduction" policies, it is believed that biodegradable cup lids will bring more and more surprises to life.