Nowadays, disposable paper cups are more and more widely used. When guests come to their own homes, they usually choose disposable paper cups to pour tea for the convenience of the guests. Maybe everyone thinks this is more hygienic, but do you usually find some? After the paper cup is filled with hot water, it will emit some special strange smell, because this kind of unpleasant paper cup will be coated with a layer of polyethylene water barrier film on the inner wall in order to achieve the water barrier effect during production. Polyethylene is the safest chemical substance in food processing. It is difficult to dissolve in water and is non-toxic and tasteless. Let's talk about the coating of disposable paper cups in Shenzhen paper cups!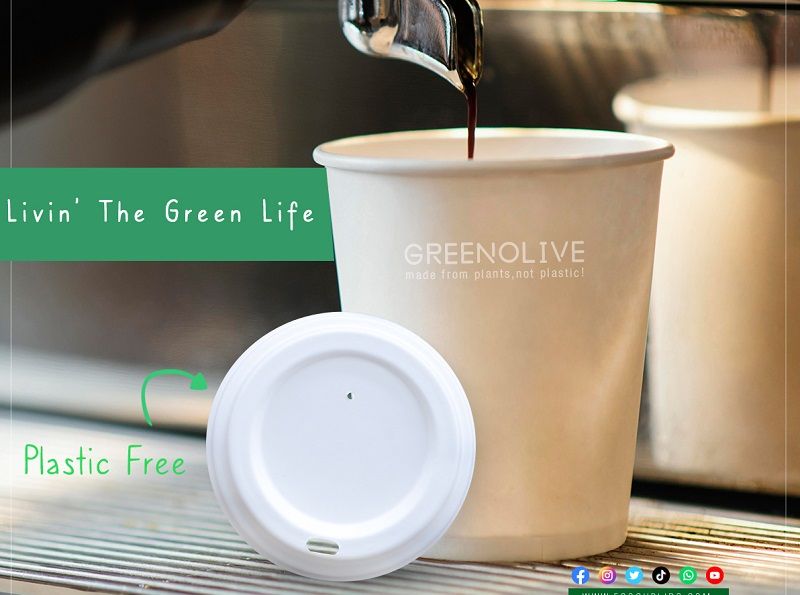 The composition of paper cup paper:
Paper cup paper is extruded and compounded from paper cup base paper and plastic resin particles, and PE resin is generally used for plastic resin. After the base paper of customized paper cup is coated with single-sided PE film or double-sided PE film, it becomes single PE paper cup paper or double PE paper cup paper.
PE itself has non-toxic, odorless, tasteless, reliable sanitary performance, stable chemical performance, balanced physical and mechanical properties, good cold resistance, water resistance, moisture resistance and a certain oxygen barrier, good oil resistance, excellent molding performance and heat sealing Good performance and other advantages. PE has a large production volume, convenient source and low price, but it is not suitable for high-temperature cooking. If there are special performance requirements for paper cup with cover, we can consider our degradable paper cups and paper cup lid products made of bagasse as raw materials.
Our team is committed to continuous improvement of packaging solutions with bagasse paper cup with cover as the main focus. Paper cup with cover helps us achieve our mission of maintaining sustainable, safe and ethical packaging.
We are committed to changing and improving the environment and protecting human health by providing the most innovative and sustainable packaging solutions. If you have questions about paper cup with cover or need to buy, please contact us, we can customize more sizes of paper cup with cover