Coffee is a must for office workers, especially those who often stay up late, but it's important to drink coffee cups.
A comfortable biodegradable coffee cup mug can bring a good mood, not only that but also improve the quality of coffee.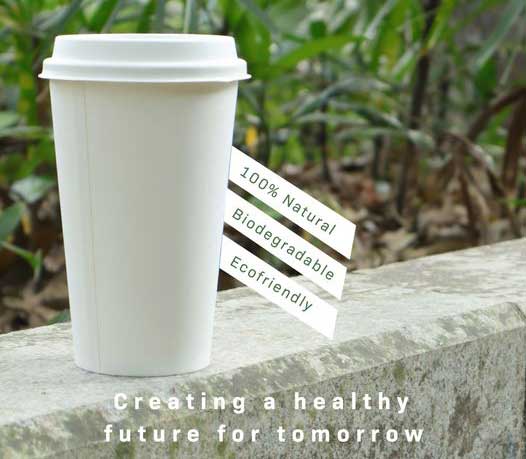 The biodegradable coffee cup that I want to introduce to you today is made of 100% biodegradable bagasse. Let's learn more about it.
The material used throughout the coffee cup is bagasse (PLA material), yes! It is the sugar cane that is usually eaten, and it is made through a special process.
How did the designers of ecocuplids come up with this biodegradable coffee cup on a whim?
Ecocuplids biodegradable coffee cups are made of natural plant fiber pulp such as seeds, bagasse pulp, bamboo pulp, etc., using advanced scientific formulas and cutting-edge automated production lines and technologies, and are completely environmentally friendly and biodegradable. Fully meet the strict food-grade requirements of FDA, LFGB, and other countries for food contact packaging materials.
We are the largest bagasse biodegradable coffee cup manufacturer in China, with strong R&D advantages, more than 10 senior engineers with rich experience in the field of molded pulp packaging, and obtained a number of Chinese patents. Considering the global plastic limit, it is a new environmentally friendly and ecological product full of potential, and we will continue to develop new innovative biodegradable coffee cups with the best user experience at an affordable price.