Due to the accelerated pace of people's life and higher requirements for quality of life, many people choose to use disposable cups to serve guests drinks, because most people are too lazy to clean the cups in daily life or at parties. At the same time, many people always wonder when choosing a disposable cup, "What is the difference between a degradable disposable cup and a disposable plastic cup, and which is better? This article will answer your questions for you, I believe you have your own choice after reading it.
Material
As the name suggests, the raw material of disposable plastic cups is plastic. We all know that plastic is not degradable and is the main source of "white pollution". The raw material of the degradable disposable cup is bagasse, and the raw material of bagasse is sugar cane, which is a biodegradable material. With this in mind, everyone should be able to know that in order to protect the environment and build a beautiful global village, we must choose degradable disposable cups.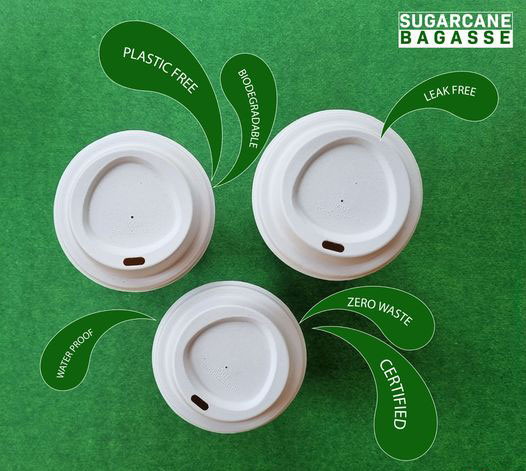 What are the raw materials used in the degradable disposable cups and their respective ratios?
Conventional degradable disposable cups are generally based on 70%-90% sugarcane fiber + 10%-30% bamboo pulp fiber. Different cups will also adjust different fiber ratios according to the shape, angle, hardness, and stiffness of the product. Of course, plant fibers such as bagasse and bamboo will be added as needed. All of them are made of plant fibers, and no chemical materials such as PP and PET are added.