At this stage, adhering to the road of green, low-carbon and high-quality development is a major issue and an important task faced by all walks of life. In order to help achieve the goal of carbon peaking and carbon neutrality, compostable coffee cups manufacturer actively fulfills their social responsibilities, practice the concept of green development, adjust the industrial layout, optimize the product structure, promote the green and sustainable development of the industry, and fully supports the "dual carbon" strategy.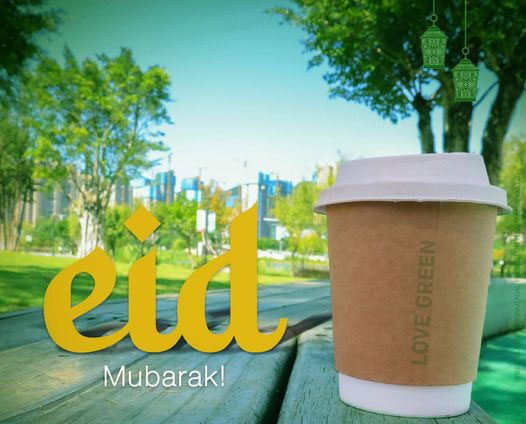 Vigorously promote biodegradable new environmentally friendly carbon reduction products

Through continuous research and development, compostable coffee cups manufacturer has developed a series of sugarcane bagasse pulp tableware products, sugarcane bagasse-made coffee cup lid, compostable coffee cups, cutlery spoons, straws, coffee trays, and other products, which can replace traditional non-degradable plastic tableware, meet environmental protection, carbon reduction requirements.
Continue to expand the application scenarios of new environmentally friendly products to help achieve the "double carbon" goal
By optimizing product materials and innovating structural design, ecocuplids manufacturer continues to improve the function and quality of existing products, and promote the application of biodegradable tableware to more different scenarios. For example, technologies such as "takeaway cup lid" and "paper cup reinforced hemming" have successfully applied biodegradable paper cups and cup lids to takeaway scenarios; breaking through the PLA double-coated technology, the company's PLA double-coated paper cups can be used to hold cold drinks. Plastic cups have a good substitution effect, which not only meets the requirements of the "dual carbon" target but also saves the cost of use.
Actively participate in the formulation of national and industry standards, and create high-quality products with high standards
As a leading large-scale production enterprise in the biodegradable tableware industry, compostable coffee cups manufacturer leads and participates in the formulation of many national and industry standards in the field of biodegradation. In addition, the quality standards implemented by ecocuplids manufacturers on the stiffness, anti-leakage, total migration, and other aspects of main products are higher than the national and industry standards. The high-standard products have won wide recognition from many well-known downstream customers and established a long-term stable relationship with them. partnership.
Adhering to the road of green and low-carbon development and building a green, low-carbon, circular and sustainable production mode is what the times need. In the future, ecocuplids manufacturers will continue to develop a green economy through industrial adjustment, technological innovation, etc., to empower the realization of the "dual carbon" goal.