In today's era of controlling white pollution and advocating green lifestyles, environmentally friendly tableware represented by bagasse lunch boxes that degrade faster is gradually entering the market. However, due to poor popularity and low market recognition, its market share is far lower than that of pure plastic disposable lunch boxes. It is hoped that through the efforts of all parties, eco disposable plate products will become popular.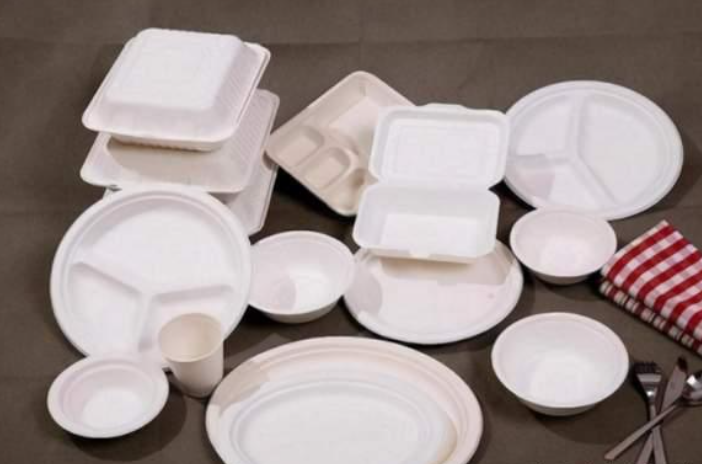 Enterprises increase research and development efforts, launch more new products, new technologies, and new processes, and reduce product prices; the government strengthens public guidance and industrial support; the public raises environmental awareness and actively buys more environmentally friendly products. It is understood that the bio-based environmentally friendly tableware materials produced by Longyan Green Olive Environmental Protection Technology Co., Ltd are mainly sugarcane bagasse and starch, which can be decomposed in about 6 months in the soil and natural environment, which greatly reduces the consumption of Environmental pollution and damage can reduce carbon dioxide emissions and help achieve carbon neutrality.
A take-out lunch box usually takes less than an hour or two from the time when it is filled with food to the diners and finally discarded. The consumption of a large amount of raw materials and energy is only exchanged for a short-term use, and after that, it is a long natural degradation, or a time-consuming and laborious artificial degradation, and the cost is not small. It is hoped that more products with better degradability will appear in the disposable lunch box market, but it is more hoped that people will practice a green lifestyle, reduce the amount from the source, and start with less or no disposable products.