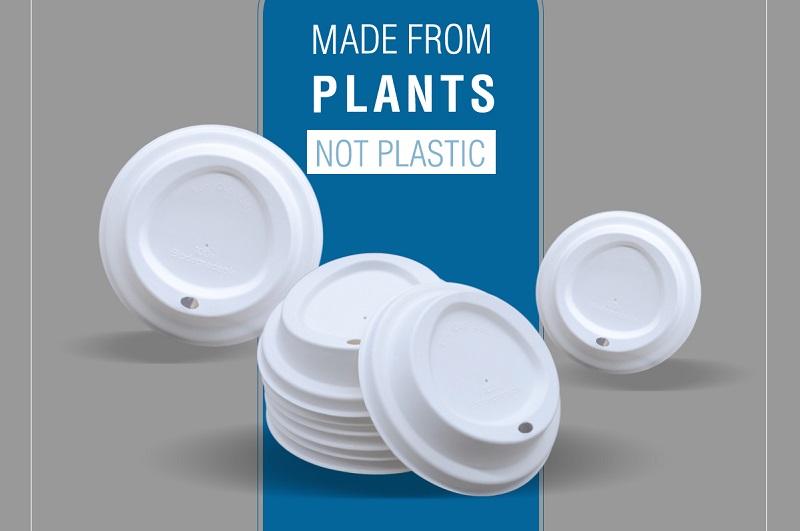 Nowadays, people are becoming more aware of the environmental impact of plastic cup and lids.
From that moment on, I saw plastic coffee cup pollution everywhere. the world uses 500 billion plastic cups a year. Sixteen billion of those are coffee cups that are not biodegradable.
So, this got us thinking: there had to be a better way to reduce the devastation plastic coffee cups are leaving on the world. After extensive research,we finally found 100% biodegradable eco lids made from sugarcane pulp, which is the juice from sugarcane known as Bagasse Paper.
Ready to gogreen"with eco lids
Let Green Olive biodegradable eco lids grow your business with packaging grown straight from the earth. Our Grenn Olives eco lids provides you with the highest quality to meet your cup products available that are not only affordable,
Put to good use as bagasse sugarcane pulp and transformed into packaging products, it is diverted away from landfill, making a big difference to the environment. A ompostable material, Green olives uses moulded bagasse sugarcane pulp to make packaging items including eco lids ,plates, bowls and boxes, which are very sturdy and have great thermal properties.
Such as eco lids featurer as below:
Better performance than plastic lids-smooth surface,tight sealing closure
100% biodegradable and compostable within 180days
Free of toxic odor
Reducing carbon and greenhouse effect
Hot content proof up to 100℃